An association of churches in Ghana thanks Regular Baptist International for its assistance in a COVID-19 pandemic relief project.
A church planter in India shares how God has worked in a family's life through a church's distribution of food.
Joshua Masaba, president of Eastern Uganda Baptist Association, expresses his heartfelt appreciation for Regular Baptist International's financial support that will give food to disadvantaged people of his community.
Amid coronavirus restrictions in India, Pastor Prasad Sakile says that many of his fellow pastors "are suffering with hunger."
The Children's Assistance Friendship Foundation in Monrovia, Liberia, has begun an agricultural project that will help underwrite the cost of Christian education.
Like many countries, India is under lockdown to help stop the spread of the coronavirus. So when people can't work, they can't purchase food.
In India, six churches are being built with the Indian Christian Bethel Baptist Gospel Fellowship.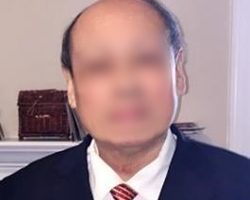 "China has hired thousands and thousands of internet policemen, or an internet army, to monitor all online activities," says Eddie Wang of Chinese for Christ International.
An association of churches in Ghana thanks Regular Baptist Press International for sending children's Sunday School curriculum.
While Liberia is on lockdown to eradicate COVID-19, Pastor Jesse Quapourlee is still preaching the gospel on a radio station that reaches 14 of Liberia's 15 counties.
"The coronavirus scourge that struck our nation early last month has caused great general destruction to our nation," says Pastor Joshua Masaba of Uganda.
Strong wind and heavy rain in Andhra Pradesh, India, "wiped out everything in the rural villages," including rice fields and a church roof.
"Our prayers are with you as we all go through this worldwide lockdown," says Pastor G. Larque Vaye of Monrovia, Liberia.
Ruth Nelson Billa sends her greetings from India, where a lockdown is in place due to COVID-19.
Pastor Mwema Bertin of the Democratic Republic of Congo thanks Regular Baptist International donors for helping the hungry during this challenging time of the COVID-19 pandemic.
For the past year, Village of Hope Academy in Bong County, Liberia, has been planting rice fields to feed its students.
Ntchisi Independent Baptist Association in East Africa thanks Regular Baptist Press International for sending Sunday School curriculum.
Arleen Fidel, pastor of Manila Baptist Church in the capital of the Philippines since 1991, died March 29.
"The Lord is so gracious and kind to supply all our needs," says the president of Hope Now Interior Ministries in South India.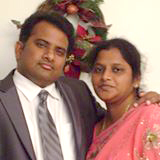 Grandview Christian School in Iowa helped a Christian school in India remain open this school year.
Construction of K.C. Brown Primary School is currently ongoing in Liberia, but funds are needed to complete the building.
A minister in Manipur, India, says he will not feel at ease ministering outside his home until he can build a fence around the orphanage where his family lives.
An association of churches in Africa recently baptized 71 people, including a Muslim couple.
The Fellowship of Baptist Churches in Assam, India, is rebuilding a 70-year-old church.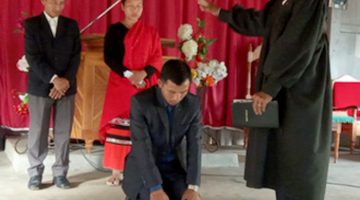 Two churches in India are thankful for the ministries of their pastors.
An association of churches in Africa is praying for the Lord's provision of funds to complete construction projects in a Bible institute and five churches.
The Association of Regular Baptist Churches in Guyana sends its thanks for Regular Baptist Press Sunday School materials.
Churches in Ghana are growing. "Rejoice with us in all that the Lord is doing with us here," says Josiah Abedu Kennedy.
In Kenya, a church in Kenya baptized young people who had professed Christ as Savior at a youth seminar last April.
In Guyana, South America, ministry leaders are training two men to become pastors.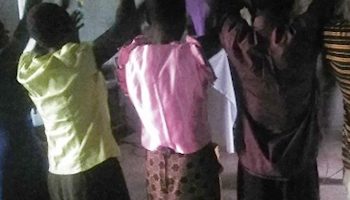 More than 200 people professed faith in Christ during a conference in Kenya.
Chris Hindal spoke at the Ash Wednesday Conference in Jamaica, an annual event at Havenhill Baptist Church in Kingston.
Christian Way Missions, based in Saipan, has canceled its Christian education training amid the spread of the coronavirus.
Good News Baptist Assembly in India is thankful to have received Regular Baptist Press Sunday School curriculum.
With single digit temperatures in Iowa, Director Chris Hindal expected a very small Sunday evening crowd at Berean Baptist Church in Pella on Jan. 20 when he presented Regular Baptist International.
Chris Hindal preached and shared the ministry of Regular Baptist International at Bethel Baptist Church in Oskaloosa, Iowa.
A pastor in the Democratic Republic of the Congo sends his thanks for donations that helped his community purchase food after a hailstorm destroyed crops.
The school year is winding down in Bangladesh, as children recently headed home for three weeks of vacation to celebrate Christmas.
Evangelism efforts in Kenya have resulted in many people professing faith in Christ.
In Myanmar, Mang Cin Pau has finished writing a theology book in the Myanmar language.
New Life Regular Baptist Society in Andhra Pradesh, India, provided training for Sunday School teachers.
In Peru, more than two hundred people professed faith in Christ through the evangelistic efforts of Peru Baptist Bible College.
An association in Africa held a conference to strengthen pastors.
A ministry in Liberia is preaching the gospel in one of the country's predominating Muslim-inhabited counties.
A ministry in India will be sharing the gospel at its Neighborhood Community Christmas Celebration, to be held in two locations.
A ministry in India in thankful for a young girl's decision to profess Christ as her Savior.
Pastor Raja Sekhar of India has begun using the two churches he planted as teaching sites for Good News Bible College and Seminary.
Beginning in January, Alipur Baptist Church in India will begin renovating its building, which was constructed in 1951 by Baptist Mid-Missions missionaries.
Beacon Baptist Ministries in India hosted family camp for people who attend the association's house churches.
The International Partnership of Fundamental Baptist Ministries is changing its name to Biblical Baptist Partnership International.
Pastor Joshua Masaba, president of the Eastern Uganda Baptist Association, thanks donors of Regular Baptist International for enabling three pastors to receive theological training.
Facing new regulations for tourists' length of stay in Saipan, Christian Way Missions is redeveloping its training workshops for ministry workers.
The church plants and ministries of the Association of Fundamental Baptist Churches in Ghana, West Africa, are growing spiritually and numerically.
Bethany Baptist Church, Bangalore, India, sends its thanks for Regular Baptist Press Sunday School curriculum.
A youth and children's ministry director in South Africa grew up studying Regular Baptist Press Sunday School curriculum and now teaches from RBP curriculum.
"Ministering at Crossroads Baptist Fellowship here in East Legon, Ghana, has been a real blessing, though it's also come with much challenges," says Josiah Abedu Kennedy.
A ministry in Tamu, Myanmar, celebrated the 30th anniversary of a Christian preschool.
In Malawi, East Africa, the Ntchisi Independent Baptist Association is translating Regular Baptist Press Sunday School curriculum into the local language and is using the …
An association of churches in Congo conducted Ebola education to help people avoid contracting the virus.
Chris Hindal presented Regular Baptist International at First Baptist Church, Pavilion, New York.