To comply with COVID-19 regulations in Kenya, Pastor Thomas Ooga says his congregation will need to either build a new church or buy a bigger tent to meet in.
A Bible college and seminary in Assam, India, is training not only students but also local pastors and upcoming leaders.
A church in Ghana will be able to start constructing a building, thanks to the generosity of a donor.
As churches in the Congo plan to reopen, their leaders are equipping the buildings to meet sanitary requirements.
Pastor Joshua Masaba of Uganda thanks Regular Baptist International donors for their generous giving and says financial help is still needed for an orphanage.
Pastor John Nascimento prays that the president-elect in Guyana will not make missionary work more difficult.
"The coronavirus is very extreme here in India," says Dr. Chatla Devasahayam of South India.
"It is fascinating to see how the Lord is working among us," says Dr. Christian Wei of China.
An association of churches in India faces flooding along with the COVID-19 pandemic.
"As we're so aware, only God knows the future," says Vern Miller, reporting for the Bangladesh Tribal Association of Baptist Churches.
Calvary Baptist Church in Monrovia, Liberia, resumed services on June 21, adhering to social distancing.
An association of churches in Ghana thanks Regular Baptist International for helping to provide COVID-19 relief packages.
Sunday School curriculum and coronavirus-prevention supplies are benefiting churches in Malawi both spiritually and physically.
The Jesus film has been a very effective tool to share the gospel in many countries of Africa.
A ministry that partners with Regular Baptist International sends a plea for prayer after a tragedy. The name of the ministry is being withheld due to persecution.
In Myanmar, missionaries are helping the Uppu people learn how to read and write.
An association of churches in Congo is distributing masks so residents can attend church in small groups.
Construction of a Bible school in Liberia has come to a standstill due to a lack of funds.
"I am writing this email with a thankful heart," says Pastor Mwema Bertin, president of the Community of Evangelical Baptist Churches of Congo.
With restrictions in Ghana affecting where churches may gather, one congregation is praying for funding to construct a permanent church building.
A pastor in India needs to replace his small scooter with a larger motorcycle so he can travel safely in the rainy season.
Churches in India with sufficient space reopened June 14 after three months of the country being on lockdown.
Pastor Chatla Devasahayam in South India requests help purchasing hearing aids.
"Praise the Lord and thanks to God for the chance to see life in ministry," says Joseph Ayoo Naftali of Tanzania.
An association of churches in Congo thanks Regular Baptist International for sending Bibles, enabling church members to read the Word of God at home.
Help us raise an additional $5,000 as we continue to support our partnering associations who are in dire need of food. Donate to International Emergency Relief.
An association of churches in Ghana thanks Regular Baptist International for its assistance in a COVID-19 pandemic relief project.
A church planter in India shares how God has worked in a family's life through a church's distribution of food.
Joshua Masaba, president of Eastern Uganda Baptist Association, expresses his heartfelt appreciation for Regular Baptist International's financial support that will give food to disadvantaged people of his community.
Amid coronavirus restrictions in India, Pastor Prasad Sakile says that many of his fellow pastors "are suffering with hunger."
The Children's Assistance Friendship Foundation in Monrovia, Liberia, has begun an agricultural project that will help underwrite the cost of Christian education.
Like many countries, India is under lockdown to help stop the spread of the coronavirus. So when people can't work, they can't purchase food.
In India, six churches are being built with the Indian Christian Bethel Baptist Gospel Fellowship.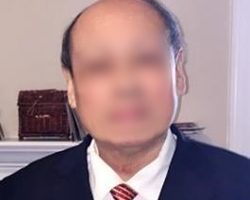 "China has hired thousands and thousands of internet policemen, or an internet army, to monitor all online activities," says Eddie Wang of Chinese for Christ International.
An association of churches in Ghana thanks Regular Baptist Press International for sending children's Sunday School curriculum.
While Liberia is on lockdown to eradicate COVID-19, Pastor Jesse Quapourlee is still preaching the gospel on a radio station that reaches 14 of Liberia's 15 counties.
"The coronavirus scourge that struck our nation early last month has caused great general destruction to our nation," says Pastor Joshua Masaba of Uganda.
Strong wind and heavy rain in Andhra Pradesh, India, "wiped out everything in the rural villages," including rice fields and a church roof.
"Our prayers are with you as we all go through this worldwide lockdown," says Pastor G. Larque Vaye of Monrovia, Liberia.
Ruth Nelson Billa sends her greetings from India, where a lockdown is in place due to COVID-19.
Pastor Mwema Bertin of the Democratic Republic of Congo thanks Regular Baptist International donors for helping the hungry during this challenging time of the COVID-19 pandemic.
For the past year, Village of Hope Academy in Bong County, Liberia, has been planting rice fields to feed its students.
Ntchisi Independent Baptist Association in East Africa thanks Regular Baptist Press International for sending Sunday School curriculum.
Arleen Fidel, pastor of Manila Baptist Church in the capital of the Philippines since 1991, died March 29.
"The Lord is so gracious and kind to supply all our needs," says the president of Hope Now Interior Ministries in South India.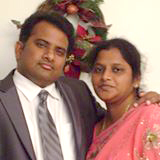 Grandview Christian School in Iowa helped a Christian school in India remain open this school year.
Construction of K.C. Brown Primary School is currently ongoing in Liberia, but funds are needed to complete the building.
A minister in Manipur, India, says he will not feel at ease ministering outside his home until he can build a fence around the orphanage where his family lives.
An association of churches in Africa recently baptized 71 people, including a Muslim couple.
The Fellowship of Baptist Churches in Assam, India, is rebuilding a 70-year-old church.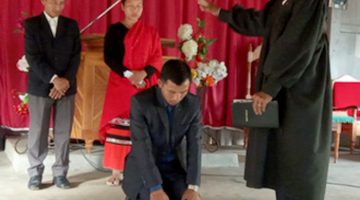 Two churches in India are thankful for the ministries of their pastors.
An association of churches in Africa is praying for the Lord's provision of funds to complete construction projects in a Bible institute and five churches.
The Association of Regular Baptist Churches in Guyana sends its thanks for Regular Baptist Press Sunday School materials.
Churches in Ghana are growing. "Rejoice with us in all that the Lord is doing with us here," says Josiah Abedu Kennedy.
In Kenya, a church in Kenya baptized young people who had professed Christ as Savior at a youth seminar last April.
In Guyana, South America, ministry leaders are training two men to become pastors.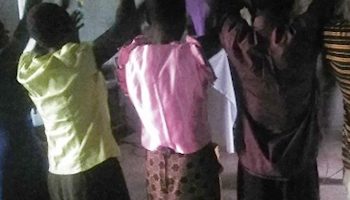 More than 200 people professed faith in Christ during a conference in Kenya.
Chris Hindal spoke at the Ash Wednesday Conference in Jamaica, an annual event at Havenhill Baptist Church in Kingston.
Christian Way Missions, based in Saipan, has canceled its Christian education training amid the spread of the coronavirus.
Good News Baptist Assembly in India is thankful to have received Regular Baptist Press Sunday School curriculum.
With single digit temperatures in Iowa, Director Chris Hindal expected a very small Sunday evening crowd at Berean Baptist Church in Pella on Jan. 20 when he presented Regular Baptist International.