Thomas Yeeson is pastor of Revelation Baptist Church in Lower Margibi County, Liberia. He sends the following ministry update. Thanks for your prayers and financial …
Two more churches have been planted in Tanzania, totaling 10 in the Holy Baptist Independent Churches of Africa.
A pastor in Central Africa reflects on "the challenges, opportunities, and moments of celebration from 2020."
Ambassador Baptist Church in Yangon, Myanmar, sends its thanks for Regular Baptist Press materials.
Josiah Abedu-Kennedy is vice president of the Association of Fundamental Baptist Churches in Accra, Ghana. He sends the following ministry update. We are thanking the …
A ministry leader in Togo is glad to once again visit churches, after those in his region have reopened.
A ministry in Andhra Pradesh, India, conducted a Christmas clothes distribution for cyclone-affected people and baptized 16 individuals.
A youth program in Manipur met in December to praise God for His faithfulness.
Desert Hills Baptist Church in Albuquerque, New Mexico, has helped an international ministry leader with an important project: building a wall around his house.
"Our eyes are on the Lord for the challenges that come to us," says an association in Liberia.
Thieves have stolen about 200 feet of recently installed electrical wires from Crossroads Baptist Church in West Africa.
Joshua Masaba, president of the Eastern Uganda Baptist Association, shares an urgent prayer request: the orphans his ministry cares for need food.
Church construction and a leadership meeting marked recent ministry highlights of the Fellowship of Baptist Churches in Assam, India.
New Life Regular Baptist Society in Andhra Pradesh, India, is providing food, medicine, and spiritual guidance after Cyclone Nivar hit the area.
"In spite of the ongoing world pandemic of COVID-19, the Lord had been so faithful to our lives and ministry," says David Chhetri of Manipur, India.
Wesley Chatla of Andhra Pradesh, India, asks people to pray for his father, Dr. Devasahayam Chatla, who is in the hospital.
"It is always a pleasure to bring our ministry news and prayer update to you," says Victor Vula of Myanmar.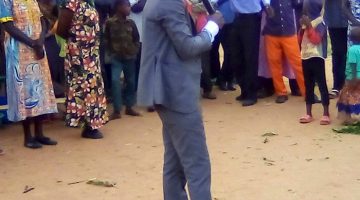 In the bush of northern Tanzania, Joseph Ayoo Naftali leads eight churches that have been planted through the Holy Baptist Independent Churches of Africa.
"Praise God with us for all His goodness and faithfulness during the past six months lockdown," says Dr. H. C. Stephen of Manipur, India.
A pastor in Tanzania sends his thanks for Regular Baptist Press Sunday School curriculum.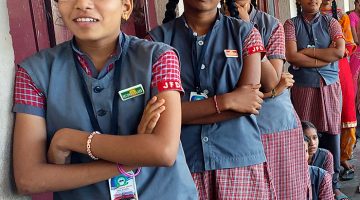 A mission school in Andhra Pradesh, India, needs funds to continue educating students, says school administrator Wesley Chatla.
New churches are under construction in Mantripalem, Dokiparru, and Choragudi, India, reports Dr. Chatla Devasahayam.
B. T. Pousiam of Manipur, India, requests prayer and financial support for a neighboring church as it constructs a new building.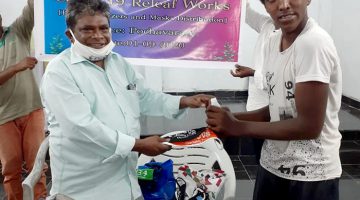 Pastor Jermi Babu, president of Hope Now Interior Ministries in India, reports on the ministry's efforts to educate villages on the importance of taking COVID-19 health precautions.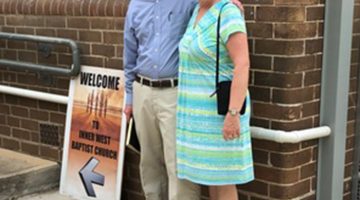 Chris and Deb Hindal departed Jan. 28 for a ministry trip in Australia and Papua New Guinea.
A couple from First Baptist Church, Oxford, Michigan, is committed to teaching students in Ghana, West Africa, the Word of God, primarily through Vacation Bible School.
On Saturday night, Nov. 11, following the All-Partners Conference in Tagaytay City, Philippines, Chris and Deb Hindal flew to Hong Kong to contribute to the Kids4Truth Clubs translation venture.
With Americans concerned about the upcoming elections, Ebola, and the Middle East, the Far East is easily forgotten. Specifically, it is easy not to think about persecuted Christians in Asian nations.
In India, a 15-year-old girl was a member of a Satanic church but trusted Christ as her Savior when she heard the gospel at Vacation Bible School.
Dr. Chatla Devasahayam of South India praises God for a well-attended conference and requests help after a cyclone hit the coastal belt.