Thomas Yeeson is pastor of Revelation Baptist Church in Lower Margibi County, Liberia. He sends the following ministry update. Thanks for your prayers and financial …
Two more churches have been planted in Tanzania, totaling 10 in the Holy Baptist Independent Churches of Africa.
A pastor in Central Africa reflects on "the challenges, opportunities, and moments of celebration from 2020."
Ambassador Baptist Church in Yangon, Myanmar, sends its thanks for Regular Baptist Press materials.
Josiah Abedu-Kennedy is vice president of the Association of Fundamental Baptist Churches in Accra, Ghana. He sends the following ministry update. We are thanking the …
A ministry leader in Togo is glad to once again visit churches, after those in his region have reopened.
A ministry in Andhra Pradesh, India, conducted a Christmas clothes distribution for cyclone-affected people and baptized 16 individuals.
A youth program in Manipur met in December to praise God for His faithfulness.
"Our eyes are on the Lord for the challenges that come to us," says an association in Liberia.
Thieves have stolen about 200 feet of recently installed electrical wires from Crossroads Baptist Church in West Africa.
Joshua Masaba, president of the Eastern Uganda Baptist Association, shares an urgent prayer request: the orphans his ministry cares for need food.
Church construction and a leadership meeting marked recent ministry highlights of the Fellowship of Baptist Churches in Assam, India.
New Life Regular Baptist Society in Andhra Pradesh, India, is providing food, medicine, and spiritual guidance after Cyclone Nivar hit the area.
"In spite of the ongoing world pandemic of COVID-19, the Lord had been so faithful to our lives and ministry," says David Chhetri of Manipur, India.
"It is always a pleasure to bring our ministry news and prayer update to you," says Victor Vula of Myanmar.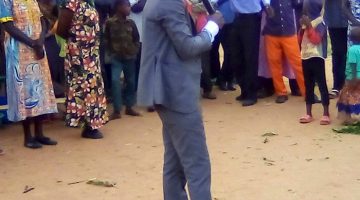 In the bush of northern Tanzania, Joseph Ayoo Naftali leads eight churches that have been planted through the Holy Baptist Independent Churches of Africa.
"Praise God with us for all His goodness and faithfulness during the past six months lockdown," says Dr. H. C. Stephen of Manipur, India.
A pastor in Tanzania sends his thanks for Regular Baptist Press Sunday School curriculum.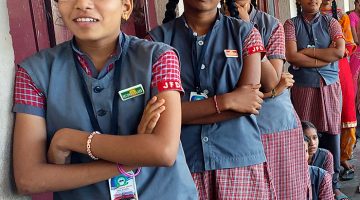 A mission school in Andhra Pradesh, India, needs funds to continue educating students, says school administrator Wesley Chatla.
New churches are under construction in Mantripalem, Dokiparru, and Choragudi, India, reports Dr. Chatla Devasahayam.
B. T. Pousiam of Manipur, India, requests prayer and financial support for a neighboring church as it constructs a new building.
"As we're so aware, only God knows the future," says Vern Miller, reporting for the Bangladesh Tribal Association of Baptist Churches.
Dengue fever has affected every home in the village of a Regular Baptist International partnering ministry in India.
A pastor in Goma, Congo, asks for financial help so individuals and churches can purchase items to fight Ebola.
Christian Wei of China asks people to pray for pastors and leaders of house churches.
The Bibles International India Society celebrated 25 years of ministry with a Silver Jubilee. More than 300 people from northeast India churches attended the celebration.
Chris and Deb Hindal opened the missions conference of Bethel Fundamental Baptist Church in Dasmarinas City, Philippines, on Sunday, Nov. 5 and took part in a ground-breaking ceremony for the church's new building.
Pastor Thomas Ooga was elected general secretary of the Independent Faith Baptist Churches of Kenya at its annual meeting Oct. 6–9.
Dr. Chatla Devasahayam of South India praises God for a well-attended conference and requests help after a cyclone hit the coastal belt.
Alfred Marshall Adjaottor is pastor of Dansoman Baptist Church, Ghana, West Africa, affiliated with the Association of Fundamental Baptist Churches in Ghana. He sends the following letter.
Jermi Babu of Hope Now Interior Ministries in India shares an update about a church's construction.
Team Sumatra is a group of five professionals who are planting churches in Indonesia. "They are not a mission agency or a parachurch organization, but …
Jesse Quapourlee is pastor of New Testament Baptist Church, Liberia, West Africa, which he began in 2002. He sends the following letter. In God's faithfulness …
Significant advances have been made on the gospel field through our local missionaries and church evangelistic team. From April to June 2014, the following professions were made in these segments of Liberia:
Jermi Babu is president of Hope Now Interior Ministries in India. He sends the following ministry update: I am ever thankful to you for all …
Doane Baptist Bible Institute has been educating students in the Philippines since 1923. God is doing miracles in the lives of the school's students. President …
Prasad Sakile oversees worship services in a remote fishing village in India. His father, Pastor John Victor Sakile, is president of the New Life Regular …
Pastor Jangngam Singsit is secretary for the Fundamental Baptist Fellowship of Manipur, India. He sends the following ministry highlights and updates: We conducted VBS March 26–30 …
The New Testament Baptist Church Association in Northeast India sends the following ministry highlights and updates. Our friends Dr. Donald Shirk, Mike Charvella, Hans Foeller, …
Pastor John F. Tuankan is president of the Association of Soul Winning Baptist Churches in Liberia. He sends the following ministry update: The National Choir …
Rev. Leoncio C. Arabelo Jr. leads the Association of Fundamental Baptist Churches of the Philippines. He sends the following report: The word "Yolanda" has become …
We conducted Crusade Seminar in a remote hill village called S. Moulen from April 25-28, 2014. Several  people committed their life to God and several …
Alfred Marshall Adjaottor is a pastor of Dansoman Baptist Church, Ghana, West Africa, affiliated with the Association of Fundamental Baptist Churches in Ghana. He sends …
Timothy Sui Lian Mang is president of Myanmar Biblical Baptist Fellowship; mission director of Revival Baptist Churches of Myanmar; and founder of Biblical School of …
Dr. Christian Wei is founder and president of Christian Way Missions in China. Since 2005, Christian Way Missions has been training pastors to lead house …
G. Boopalan is pastor of Grace Baptist Church, Tamil Nadu, India. He sends the following letter: We want to thank you for praying for us …
Joseph Akakpo ministers with the Association des Eglises Baptistes Bibliques du Togo, an IPFBM partner in Togo, West Africa. He sends the following letter: We …
Pastor John Victor Sakile is president of the New Life Regular Baptist Society Association in Andhra Pradesh, India. In February the association held a three-day …
Pastor David Cole is celebrating 10 years of ministry at Kitty Baptist Church in Georgetown, Guyana. Cole accepted the pastorate of Kitty Baptist Church in …
Pastor MacDouglas Ampadu is president of the Association of Fundamental Baptist Churches in Ghana, West Africa. He sends the following ministry report: We have finally …
Dr. G. Jay Sekhar is founder and president of Good News Baptist Assembly in Andhra Pradesh, India. It operates Good News Bible College and Seminary, …
Our family just came back from a long ministerial trip from China in December. As a family, we served together to encourage many house church …
Cyrus Wanyonyi Chefunea  is director of Good Soil Baptist Churches International in Kenya. He sends the following letter: We are so grateful to our Lord …
Prasad Sakile oversees worship services in a remote fishing village in India. His father, Pastor John Victor Sakile, is president of the New Life Regular …
Joseph Akakpo ministers with the Association des Eglises Baptistes Bibliques du Togo, an IPFBM partner in Togo, West Africa. He sends the following letter: Praise …
Uttam Tripura is the director of administration and education for the Bangladesh Tribal Association of Baptist Churches. He sends the following letter: Please continue to …
Ruth Nelson reports from Biblical Baptist Fellowship – Bhadravati in Karnataka State, India: Praise the Lord!  Almighty God has enabled us to distribute women's clothing …
Following Typhoon Haiyan in November, Leoncio C. Arabelo Jr. visited churches partnering with the Association of Fundamental Baptist Churches of the Philippines, which he leads. He …
The Doctrine and Administration of the Church is now available in Northeast India bookstores and is "bearing fruit," says Lhunsei Kipgen. He translated this book, …
Leoncio Arabelo Jr., chairman of The Association of Fundamental Baptist Churches of the Philippines, sends the following letter regarding his ministry to areas affected by …
H. C. Stephen is the international representative for the New Testament Baptist Churches Association in Manipur, India, and chairman of the Council of Eight for …
Alfred Adjaottor from Ghana reports, "The Association of Fundamental Baptist Churches' pastors' conference was held from November 15 to 17. Very few pastors attended the …
Joseph Akakpo ministers with the Association des Eglises Baptistes Bibliques du Togo, an IPFBM partner in Togo, West Africa. He sends the following letter regarding …
The New Testament Baptist Churches Association in Churachandpur, Manipur, India, will celebrate the 50th anniversary of its youth fellowship Thursday through Sunday. H. C. Stephen …
The African Fundamental Baptist Mission in Liberia cares for orphans through its Abandoned Children Care Foundation, provides healthcare through its African Fundamental Baptist Clinic, and …
Alfred Marshall Adjaottor is a pastor of Dansoman Baptist Church, Ghana, West Africa, affiliated with the Association of Fundamental Baptist Churches in Ghana. He helped …
Calvary Baptist Church, Monrovia, Liberia, has started several churches in addition to its regular ministries. Pastor G. Larque Vaye says, "We are thankful to the …
Wesley Chatla is administrator of the Dr. J. Frank Davis Public School in Nidumolu, India, a ministry of the Indian Christian Bethel Baptist Gospel Fellowship in …
Timothy Sui Lian Mang is president of Myanmar Biblical Baptist Fellowship, Yangon, Myanmar; mission director of Revival Baptist Churches of Myanmar; and founder of Biblical …
Joseph Akakpo works with the Association des Eglises Baptistes Bibliques du Togo, an IPFBM partner in Togo, West Africa. He shares the following story of …
In March the GARBC International Ministries provided funds enabling Good Soil Baptist Churches International, a partnering association in Bungoma, Kenya, to buy 70 Bibles for …
Timothy Sui Lian Mang sends the following letter regarding May ministry highlights. He is president of Myanmar Biblical Baptist Fellowship, Yangon, Myanmar; mission director of …
Rev. Everard Cadogan of Guyana, South America, sends the following highlights of recent events: Missionary Team Visit For the second time in as many years, …
In March, Baptist Seminary of Peru started its academic year. This year I am serving as academic dean, and God sent 55 students to be …
"The first quarter of the year was really a blessing," says Pastor John Abedu-Kennedy of Ghana, West Africa . He sends the following highlights: New …
Greetings from Berean Baptist Ministries. We all are fine and doing well in our ministry in Manipur, India by God's grace. This year we have …
May 1–4 was a blessed week in our church plant endeavor, for a total of 205 persons faithfully committed their lives to Christ during our teaching …
I am glad to inform you that we arrived from a teaching trip in Masisi, DR Congo. I traveled there with two young men, Pascal …
Haiti continues to be an impoverished nation struggling to improve its infrastructure after the devastating earthquake of Jan. 12, 2010. In this poorest nation in …
Words are indeed inadequate to state how overwhelmed we are for the gifts of two motorcycles that will greatly enhance our church efforts. Brothers Emmanuel …
Joseph and Francisca Akakpo work with the Association des Eglises Baptistes Bibliques du Togo, an IPFBM partner in Togo, West Africa. The Lord led me …
Timothy Sui Lian Mang is president of Myanmar Biblical Baptist Fellowship, Yangon, Myanmar; mission director of Revival Baptist Churches of Myanmar; and founder of Biblical …
$6,000 for 3 church roofs in Rwanda from 3 different donors $1,800 to Thai translation team for new computers and printer from RBP staff $7,000 …
By God's grace and your prayers, we are doing great here in Hyderabad, India. It is with immense joy that we inform you of the …
Timothy Sui Lian Mang is president of Myanmar Biblical Baptist Fellowship, Yangon, Myanmar; mission director of Revival Baptist Churches of Myanmar; and founder of Biblical …
More people in Kenya are able to read God's Word, thanks to a monetary gift from GARBC International Ministries. Last April Chris Hindal, director of …
Joseph and Francisca Akakpo work with the Association des Eglises Baptistes Bibliques du Togo, an IPFBM partner in Togo, West Africa. Rev. Kossi Lomdoh is …
The Biblical Baptist Churches of Myanmar Mission has been a partner with the International Partnership of Fundamental Baptist Ministries since 2007. Dr. Thwang Za Mung, …
The New Life Regular Baptist Society Association is a small association of churches in Andhra Pradesh, India. President John Sakile has sent the following letter: …
The 14th annual graduation of Good News Bible Training College was held on Jan. 7 at 5:00 pm. I am deeply grateful to God, Who …
Rev. H. C. Stephen is the international representative for the New Testament Baptist Churches Association in Manipur, India. He sends the following letter: As we …
What a blessing to see the expression of joy and gratitude on the faces of the pastors when we rolled out the scooters and motorcycles …
In Matthew 16:18, Jesus said, "I will build My church, and the gates of Hades shall not prevail against it." This is true of Calvary …
Jesse Quapourlee is pastor of New Testament Baptist Church, Liberia, West Africa, which he began in 2002. He sends the following letter. Our Christmas service …
Sam Quapourlee is the secretary general of the African Fundamental Baptist Mission in Liberia. This association cares for orphans through its Abandoned Children Care Foundation, …
Prasad Sakile oversees worship services in a remote fishing village in India. His father, Pastor John Victor Sakile, is president of the New Life Regular …
Gore Tamang is an Indian missionary sent out from the New Testament Baptist Church Association, Churachandpur, Manipur, India, into Nepal. We thank God for His …
Seventeen students have graduated from Haiti Bible Institute, receiving associates degree in Biblical studies. Haiti Bible Institute was established in 2009 under On Target Ministry …
Jesse Quapourlee is pastor of New Testament Baptist Church, Liberia, West Africa, which he began in 2002. He and his wife, Comfort, send the following …
The New Life Regular Baptist Society Association is a small association of churches in Andhra Pradesh, India, that has a heart for church planting. For …
Good News Bible College and Seminary has been providing theological training in Andhra Pradesh, South India, since 1999. "In India, 90 percent of the rural …
Philemon Gwelikporlusohn is pastor of Highland Hills Baptist Church, near Monrovia, Liberia. He sends the following letter: The days of our conference are very close, …
Sam Quapourlee is the secretary general of the African Fundamental Baptist Mission in Liberia. This association cares for orphans through its Abandoned Children Care Foundation, …
Alfred Marshall Adjaottor is pastor of Dansoman Baptist Church, Ghana, West Africa, affiliated with the Association of Fundamental Baptist Churches in Ghana. As assistant secretary …
Ooga Thomas is a pastor from Independent Faith Baptist Churches of Kenya who works in a slum area called the River (as there is a …
Enoc Principe is director of the Peru Baptist Bible College and Church Association in Trujillo, Peru, which includes Baptist Seminary of Peru. It is the …
Shalom Academy is a ministry of the Fundamental Baptist Fellowship of Manipur, India, of which T. Jamthang is president. Shalom Academy educates students up to …
Two years ago Luther Chatla, director of Baptist India Ministries, initiated a new way to share God's message of salvation with people in India. He …
The following letter was sent to Christian Wei, founder and president of Christian Way Missions, by ????????, a man involved in his ministry. In China, …
Lhunsei Kipgen recently translated The Doctrine and Administration of the Church by Paul R. Jackson into the tribal language of Thadou Kuki, with funding from …
Sam Quapourlee is the secretary general of the African Fundamental Baptist Mission in Liberia. This association cares for orphans through its Abandoned Children Care Foundation, …
A letter from Timothy Sui Lian Mang, president of Myanmar Biblical Baptist Fellowship, Yangon, Myanmar, and founder Biblical School of Theology in Myanmar. Here he …
Praise and Prayer Requests from Fundamental Baptist Churches Association, Accra, Ghana Alfred and Martha Adjaottor thank God for healing from malaria. Thank God for providing …
I am taking a trip to help the Kachin refugees who are persecuted for Christ. In some aspects, the Myanmar army would like to destroy …
Last Sunday we joined another person in opening a new church in the village of Rabuor in the western part of Tanzania, where Pastor Ayoo, …
Every day is a new challenge and excitement here in Northeast India. We rejoice if we get power for three to five hours a day. …
God is doing great work here in Nepal. Four new converts were baptized in our church, Shalom Baptist Church, on June 28. One of those …
The rebuilding efforts in Haiti are progressing, thanks to a unique four-way partnership of ministries. The Association of Evangelical Baptist Churches of Haiti partners with …
Emmanuel Ndolimana, general secretary of the Evangelical Baptist Churches Rwanda, a partner with the IPFBM, helped an American team lead discipleship classes through teaching and …
Calvary Baptist Church, Monrovia, Liberia, has seven active ministries in addition to its preaching and teaching ministry. 1. Church planting Five churches were started between …
Bible College Ministry The Lord's hands have been on our Bible college ministry. In the school's 16-year history, 380 students have graduated. They are now …
Tomorrow afternoon I'll leave Indonesia to go to Singapore. On June 28, Dito will undergo corneal transplant surgery to his right eye. Please continue to …
In keeping with its goal and objectives to reach Liberia with the gospel, Calvary Baptist Church not only plants its own fellowships and supports national …