Like many countries, India is under lockdown to help stop the spread of the coronavirus. People are not able to leave their homes to go to work. Many work for a wage earned each day, so when these people can't work, they don't get paid and can't purchase food. The same is true all over Africa.
The Indian Christian Bethel Baptist Gospel Fellowship in South India, like many of the church associations in the Biblical Baptist Partnership International, put together food packages to distribute to the most needy in their area. This association is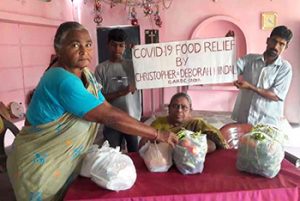 also seeking to help others in its nearby districts of East Godavari and Karnataka. Dr. Chatla Devasahayam is the association's president.