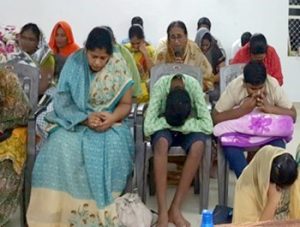 Dr. Chatla Devasahayam is president of the Indian Christian Bethel Baptist Gospel Fellowship in South India. He sends the following ministry update.
The coronavirus is very extreme here in India. Even in Andhra Pradesh state, and in our district, so many deaths are taking place.
All the churches are closed. We are not even able to continue our Lord's Supper. Independent pastors who are self-supported are not able to maintain their families with our little support.
All the Bible students scattered, as we cannot keep them all on the campus. We are trying to have online studies and support them. Some are in the hospitals.
There is great need in all areas, yet we are continuing with the resources that the Lord provides. I am very much thankful for your kind care and understanding.
Dr. Chatla Devasahayam
Indian Christian Bethel Baptist Gospel Fellowship
Nidumolu, Andhra Pradesh, South India