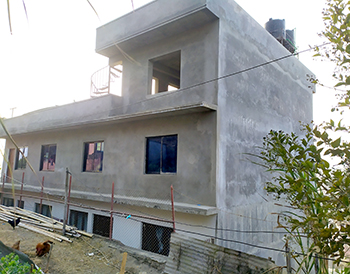 Gore Tamang is a missionary sent to Nepal from the New Testament Baptist Church Association in Manipur, India. He has been constructing a church for Shalom Baptist Church since October 2020.
"We have almost completed the church building construction," he says. He must complete the building by April, the deadline given in the blueprint, but lacks the funds to complete construction.

So far he has collected almost $16,000 (US) but needs an additional $27,573. Please pray that he will obtain the funds to complete construction of the church.