Timothy Sui Lian Mang is the missions director for Revival Baptist Churches of Myanmar. He sends the following ministry update.
During the summer (March–May), some students and faculty members went out for soul winning outreach in different fields. What a joy to hear that God used them as soul winners. We began this academic year on June 3 with 135 students.
Needs for the Bible college:
1. We now have two projectors; we still need two more projectors for teaching tools at $800.
2. We need 130 new desks at $30 (total: $ 3,900) and 130 chairs at $10 (total: $1,300).
3. The college library needs books; people can donate their books.
4. We need one small building for a kitchen and dining hall at $15,000.
5. There are 16 needy students who do not have a sponsor at $25 monthly or $225 for the year.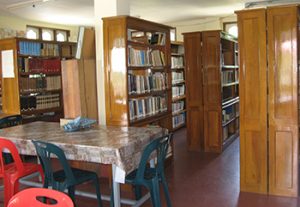 We also need funds for Bibles. Five dollars can buy one Falam Chin Bible. We want to buy at least 1,000 Falam Chin Bibles and give them to believers who are poor in rural areas, so $5,000 is needed.
Timothy Sui Lian Mang
Revival Baptist Churches of Myanmar
Yangon, Myanmar