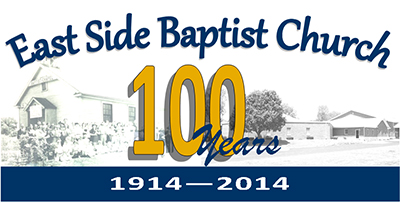 East Side Baptist Church, Crawfordsville, Ind., invited Chris Hindal to present the GARBC International Ministries, of which he is director, on Sunday morning, Nov. 23. Pastor Steve Whicker says, "Last Sunday the church celebrated its 100th anniversary, and the message from former pastor Dr. Steve Overholt emphasized that we celebrate history, but the future must be marked by evangelism."
Chris's emphasis on the Great Commission assignment helped bolster the previous Sunday's challenge. God the Holy Spirit has His way of weaving these messages together. Chris caught up with Baptist Bible College grads Duane and Ethyl King, who have retired in the Crawfordsville area.
Chris is hoping that by highlighting the GARBC International Ministries, East Side Baptist will forge ahead in its support of the association.