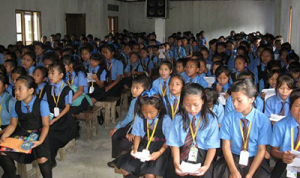 Pastor Jangngam Singsit is secretary for the Fundamental Baptist Fellowship of Manipur, India, which is part of the IPFBM. He sends the following letter regarding a recent VBS using RBP's "Investigation Destination," provided by Gospel Literature Services:
We conducted VBS at Shalom Academy and Lamphel Baptist Church Aug. 11–16. About 500 students participated; 134 students accepted Jesus Christ as their Savior.
If we can continue vigorously with this VBS ministry, it will be a great reward for all of us and will also be a great blessing for the indigenous children in Manipur, India.
Jangngam Singsit
Fundamental Baptist Fellowship of Manipur