I am Pastor Thomas Vahwulu, the youth camp director who live right near the Elsers in Gbarnga, Bong County.
Thanks very much for your visit to us. We really enjoyed your ministry with us.
It is our prayer, hope and trust that the Lord would lead you into remembering our youth camp as one of those ministries on your prayer list in Liberia.
The last camp for this year was held in July 27–31.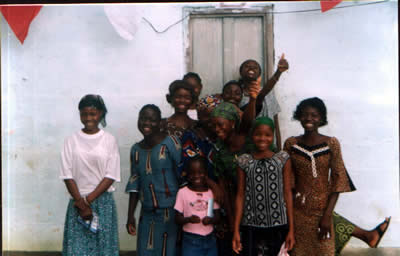 Our next camp schedules are as follows: 
1. December 27–31, 2007 Elementary kids
2. January 3–7, 2008 Jr and Senior high kids
The financial cost for hosting 100–125 kids and staff at one camp is about $ 1500.00 USD.
Now that the Lippys who were helping to support the camp are back in the states, there is a serious need for financial support to enable us host the next camps.We need your meaningful prayer and support so that the Lord will provide the funds needed to host our next camps on schedules. Enclosed are some pictures form our last camp.
Sincerely yours in Christ,
Thomas N. Vahwulu